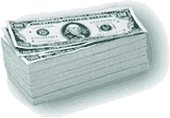 Navigation
---


Webmoney Now! is the home of the New Joke-o-Matic! The Amazing Machine that will make you laugh till it Hurts! Then Laugh Some More! (It's Good for you!)

Visit Joke-o-Matic!
---
Get a daily dose of insanity with the Great Cartoon Machine! New Cartoon craziness every day!
Visit the Cartoon Machine!
---
Questions? Comments? Tell me what you think!
Putting the back in paid surfing!!!
---
---
---

Need a laugh? Or a whole bunch of 'em?
You you found the place for Funny!

These places are so funny, they could make a statue smile,and the grumpiest person happy!

For more laughs, don't forget to visit the Joke-o-Matic,and the Great Cartoon Machine!

If you don't crack a smile here, Check your pulse!
Funny Places! :)
One of the oldest humor sites on the internet(since 1995) This place will make you laugh until it hurts! (check out the "fat guy dance")
fun now has a new home! One of the funniest sites on the web!
You really have got to check out their Mad-Lib cards A lot of fun for kids from 8-to-88. They have pictures of you naked!
Not always clean, but ALWAYS FUNNY!!!
---