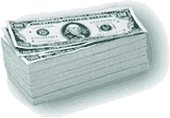 Navigation
---


Webmoney Now! is the home of the New Joke-o-Matic! The Amazing Machine that will make you laugh till it Hurts! Then Laugh Some More! (It's Good for you!)

Visit Joke-o-Matic!
---
Get a daily dose of insanity with the Great Cartoon Machine! New Cartoon craziness every day!
Visit the Cartoon Machine!
---
Questions? Comments? Tell me what you think!
Putting the back in paid surfing!!!
---
---
---

Try our New FUN-LIBS!!
Fun Libs are our new 'you can't sue me' version of the ever popular Mad Libs.
Simply fill in the blanks,and see what you created! Sometimes they're silly, sometimes they're disgusting, But the're always FUN!!

Create your own newscast!

A letter from camp!

Yard Work!

Get even with Telemarketers!

A Redneck Birthday Card!
A Pointless little story!

Rewrite the Slim Shady song!

Rewrite a Beatles' Classic!
I'm working on more Fun-Libs already,so come back often!