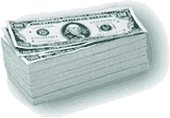 ---


Webmoney Now! is the home of the New Joke-o-Matic! The Amazing Machine that will make you laugh till it Hurts! Then Laugh Some More! (It's Good for you!)

Visit Joke-o-Matic!
---
Get a daily dose of insanity with the Great Cartoon Machine! New Cartoon craziness every day!
Visit the Cartoon Machine!
---
Navigation
Questions? Comments? Tell me what you think!
Putting the back in paid surfing!!!
---
---
---

If it wasn't free, you paid too much!

I just can't get enough freebies, and the best ones are right here!
FREE STUFF (what could be better than free?)

Get shorter internet addresses at Rename FREE!
Wow, Cartoons right on your desktop! Check it out! I'TS FREE!!
Do you miss calls while online? Get BuzMe's FREE Internet Call Waiting & Voicemail! I have had Buz Me hooked up for a couple weeks testing it out, and I Love It! This is by far the best internet answering service out there,I had a pay program before, and I've switched to Buz Me's free service. If you surf with a single phone line you really need this!
Get your E-mail,Voicemail,Pagers,and more all in one place. FREE!
Imagine a virus(or one of the kids)wipes out all your files. If you have them stored on your FREE driveway hard drive you won't have to start all over! Driveway gives you up to 100 MB of FREE online storage,for just about everything. Why invest in another hard drive when you get one free at driveway?
You may have seen the commercials,with BOB the talking baby. Now get your own Free Internet service. If you see BOB tell him Mary said hi!
Grab the Gator! * * * * * Very Highly Recommended
Sick of filling out forms on the net? Tired of remembering all those passwords? With the Free Gator software you never have to fill out forms again! Gator does it for you. If I'm online my gator is always with me. Get yours now!
Take a dip in the Free Well! Tons of Freebies.
I Love Freebies! If you love freebies, this is the place!

Free PC-to-Phone and PC-to-PC calling at PhoneFree.com
Burn your phone bill just like the people you've seen on T.V. Get Free P.C. to P.C. or P.C. to phone calls free to anywhere! What an idea!